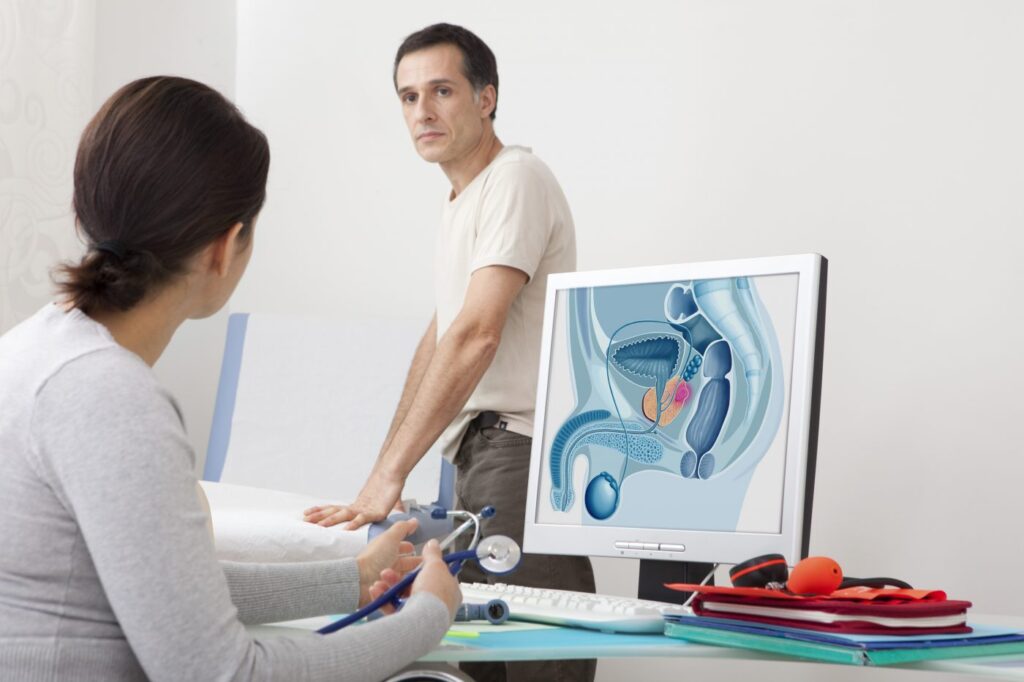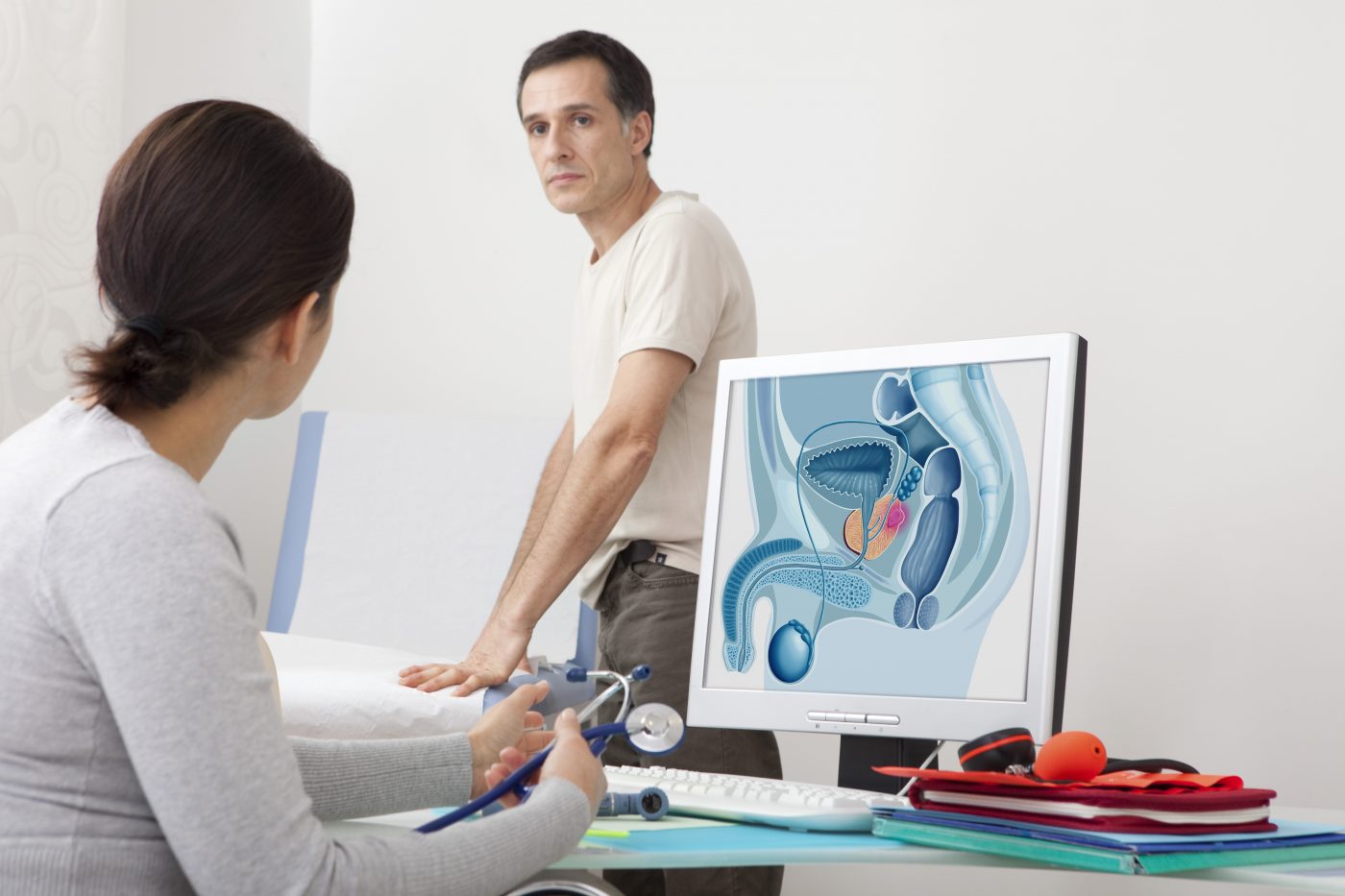 Prostate cancer shows no early sign as the growing tumor does not suppress anything to create pain. Doctors suggest regular screenings to understand the outgrowth of cancer cells.
Symptoms of Prostate Cancer
When the tumor spreads beyond your prostate, you may have the following symptoms –
Need to pee often, especially at night
Trouble in peeing
Pain or burning sensation while peeing
Pee leaking when you laugh, cough, or sneeze
Finding blood in your pee or semen
Difficulty in ejaculating
Pain in the rectum
Stiffness in the lower back, pelvis, hips, or thighs
When prostate cancer is in an advanced stage, the symptoms will be more clear.
Other Prostate Conditions
Prostatitis – This is a form of bacterial infection that causes inflammation of your prostate gland. It is one of the common forms of cancers among men and can be treated by medications.
Benign prostatic hyperplasia (BPH) – An unusual cell growth and not due to cancer cause the prostate to enlarge.
Urinary tract infection (UTI) – When bacteria grown in the bladder or kidneys, UTI happens.
Stages of Prostate Cancer –
Stage 1: The tumor may not be visible in the imaging test such as transrectal ultrasound.
Stage 2: In this stage, the tumor will be visible by the digital rectal exam.
Stage 3: The tumor is visible on both sides of the prostate but remains inside.
Stage 4: This is a crucial stage where there is a possibility of the tumor growing in the surroundings, such as the rectum, pelvis, urethral sphincter, and seminal vesicles.
Visiting doctor for prostate cancer symptoms
Premier Oncology offers specialized cancer treatment for prostate cancer with chemotherapy and other options of treatment.
You can visit Premier Oncology when you observe the following situations –
Difficulty while peeing and where the doctor will understand whether the prostate gland is enlarged, infectious, inflamed, or cancerous.
Constant pain in the lower back, upper thighbones, and pelvis.
Unreasonably losing weight.
Swelling in the legs.
Constipation
Difficulty in walking