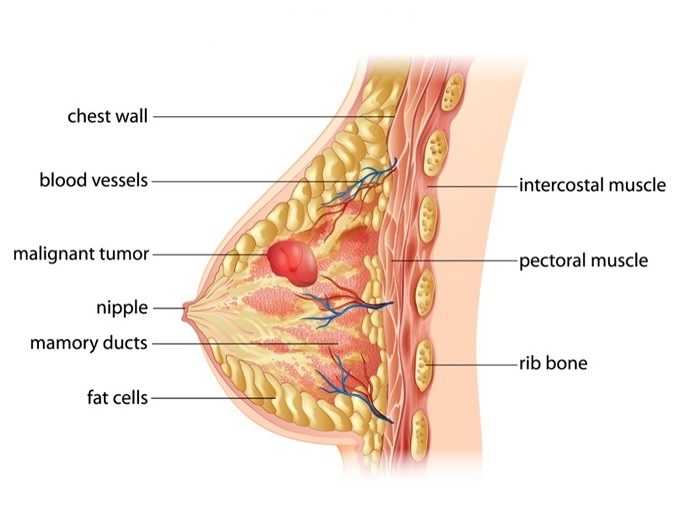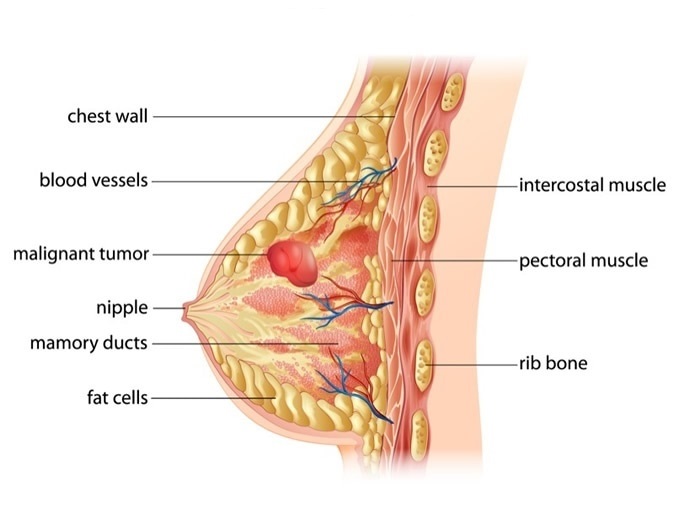 The breasts are the sophisticated parts of a female body and are located on the anterior chest wall. In males, though they exist, they are less developed. In females, the primary function of the breast is to produce milk for the nutrition of the infant and baby. Specialized female hormones like estrogen and progesterone promote and change the breast during pregnancy and menstrual cycle.
The anatomy of the breast helps us in understanding how it works –
Lobules and ducts
The sections in which a breast is divided is called lobule. Each lobule has tiny, hollow sacs, called alveoli. All these lobules are connected by a network of thin tubes called ducts that carry milk toward the dark area of the skin in the center, called the areola. The ducts link together into large ducts at the nipple.
Fat, ligaments, and connective tissue
The lobules are covered with fat, ligaments, and connective tissue which determine the size of the breast. The milk-producing glands will be of the same size in all women, it is only the fat content that decides their size. Women experience subtleness or pain in their breasts as the tissues are sensitive to cyclic changes in hormones.
Muscles
Female/ male breasts have no muscle tissue. However, the muscles that lie underneath the breasts separate them from ribs.
Arteries and capillaries
Arteries and capillaries are thin blood vessels that pass the oxygen and nutrients to breast tissue.
Lymph nodes and lymph ducts
Lymph nodes are present above the collarbone, behind the breastbone, under the armpit, and few other parts of the body. They form a lymphatic system to fight against harmful substances and safely drain them from the body, thus protecting our body from infections.
Premier oncology understands the delicacy of your body parts and can guide you with the complications that might arise at different ages. Get in touch with us to ensure better health tomorrow: (info@premieroncology.com)